Driving licence in Mauritius
A driving licence is a document that allows the bearer to drive a vehicle. The Traffic Branch of the Mauritius Police Force is the responsible body for issuing such documents as well as maintaining records of driving offences. Three forms of licences can be obtained: provisional licence, personal licence and international licence. All applicants must be physically fit for all applications.
Provisional driving licence
The age for applying for a provisional driving licence is 15 years for an auto cycle, 17 years for a motorcycle and 18 years for a motor car. Applications are made at the nearest police station in the locality free of charge (forms can also be downloaded from the government of Mauritius site at Govmu.org.
Documents needed to obtain a licence include:
birth certificates
IDs (or proof of identity for minors plus the Ids of the accompanying parents)
Marriage certificates for married women
Two recent passport size photographs
Those applying for an autocycle or motorcycle licence must first undergo the local traffic signs test.
Personal Driving Licence
In order to access the personal driving licence, the person must undergo the traffic signs test. The holder may then apply for a practical driving test at the Casernes police station for a fee of Rs500. Usually, the date of the test is acknowledged to be three months after the application date. Car arrangements for the test must be done by the applicants as well as provision of a special insurance policy. The driving licence is valid up to the age of 60, after which health certificates for fitness are needed.
International Driving Licence
Applications are done solely at the Police Headquarters at the Casernes police station in Port Louis. Documents to be produced include:
The local driving licence of the applicant
Two recent passport size photos
Air tickets
Passport
A fee of Rs800
Nonetheless, foreigners can drive in Mauritius with a valid driving licence from their respective countries once they have carried out some formalities at the police headquarters.
Oral Test aka Local Signs Test (Theory)
The audio visual test also known as the oral test is normally done in batches of 20 over 40 minutes. Candidates have to answer 40 multiple choice questions whereby only 6 mistakes are permissible for a pass and this is done in English/French over a computerised system. Candidates have to call beforehand to secure a place for the test. The test can also be taken in Creole and a police officer will read out the questions to the candidate.
Road Test aka Practical Driving Test
The test is assessed on the following criteria: starting off, changing gears, turning corners, stopping at various speeds, giving signals while driving, reverse, turning the vehicle around, stopping, holding and starting the vehicle on gradient, reading traffic lights, rules of the road, understanding traffic signals by drivers and police and mechanical knowledge.
On average, 20 lessons are required to pass the road test and each lesson lasts for 30mins and costs Rs300. Very often driving instructors demand a car insurance fee too which is around Rs1500. Note that if you fail, you will have to wait 2 months before you can resit the test.
Pass Rate Statistics
In 2013, 45,208 Mauritians took the Road Test and only 40% passed.
Just 15% passed first time round.
Motoring Updates
16 October 2014 - The Road Eye Project will launch where the Road Test will be recorded on camera. Should the candidate want to contest a failure, they will need to pay Rs100 within 28 days and a Senior Examiner will review the footage and make the final call. This can help reduce bribery.
01 November 2014 - The Practical Test is made up of 3 parts : The Road Test (where you're assessed on your driving skills), the Left Parking and the Left/Right Reverse. Prior to this date, you were able to retake only the part(s)in which you fail but now you will have to pass all 3 in one go. For example, if you fail Left Reverse, you will have to take all 3 again next time.
Oral Driving Test Mauritius
Got your driving test coming up? Oral/Practical? English, Francais, Kreol?
Join Community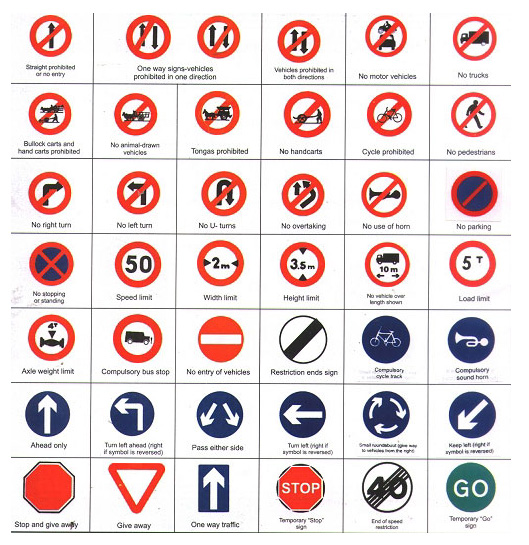 Ask your own questions, comment, vote and do more
This is a premium community which requires a one-time joining fee of £9.99.
Note that access to this community is automatically granted for FREE when our
Oral Driving Test Course
is purchased.
226 members 102 topics 347 posts
40 Comments