Renewing your road tax aka motor vehicle licence
As the owner of a car, you have this feeling of freedom as you can go anywhere you want to and whenever you'd like to and this is undoubtedly the reason why many people save up to buy this luxury. However if you want to comply with the law, you have to make sure that you have a valid tax disc displayed on your vehicle at all times.
The motor vehicle licence in Mauritius also called "declaration" is actually referred to as road tax in the UK and other countries. You have the option to pay either for 3 months, 6 months or 12 months (1 full year). How much you have to pay for the tax disc depends on the engine capacity of your vehicle. Here's a breakdown of the costs:

Engine Capacity		3 months	6 months	12 months
------------------------------------------------------------------
1250cc and below	Rs1100		Rs1900		Rs3500
1251cc - 1600cc		Rs1200		Rs2200		Rs4000
1601cc - 1850cc		Rs2600		Rs4700		Rs8500
1851cc - 2250cc		Rs3200		Rs5800		Rs10500
Over 2250cc		Rs4000		Rs7200		Rs13000

Places where you can renew your motor vehicle licence
NTA (National Transport Authority ) in Cassis
Post Offices
NTA Vehicle Examination Centre in Forest Side
District cash offices (Rose Hill, Mapou, Curepipe, Centre de Flacq, Mahebourg, Souillac, Bambous and Pamplemousses and Moka
The motor vehicle licence runs upto the end of the month. So if you see that on your tax disc, it says "August 2012", then it is valid till the 31st of August of that year. If you do not renew the licence within 15 days of its expiry, you will be liable for a 50% fine on the amount you're due to pay. It is also an offence to drive without a valid tax disc, therefore it is important that you know when yours is about to run out so that you can enough time to go and renew it, otherwise you may be stopped by the police and will have to pay a fine.
Documents needed to renew your road tax
Registration book of the vehicle (often referred as the horsepower document)
Valid insurance certificate
A fitness test certificate if your vehicle is over 7 years old (for private vehicles/motorcycles). All other vehicles need to produce this certificate irrespective of age.
Things to remember
You need to have a
valid insurance certificate for the whole duration of the road tax you're applying for
, otherwise the officers will not issue you a new tax disc. This means that if you wish to renew your motor vehicle licence for one year and it's going to expire in March 2012, then you will need to have adequate insurance cover on the vehicle upto 31st of March 2013. If your insurance only covers you until February 2013, you will only get 6 months road tax. You will then be able to renew for a further 3 months but after that you will need to extend your insurance to be apply to get a new tax disc.
Note that at the back of the vehicle registration book, there are entries for the date you paid for your road tax. They should have an official stamp on them. Please check that all entries have the stamp when you buy a car because a missing stamp can cause so much hassle afterwards. The officers will want to double check that you (or the previous owner) have paid for the motor licence for the previous years before issuing the new one and this can delay the whole process by upto 2 weeks.
Oral Driving Test Mauritius
Got your driving test coming up? Oral/Practical? English, Francais, Kreol?
Join Community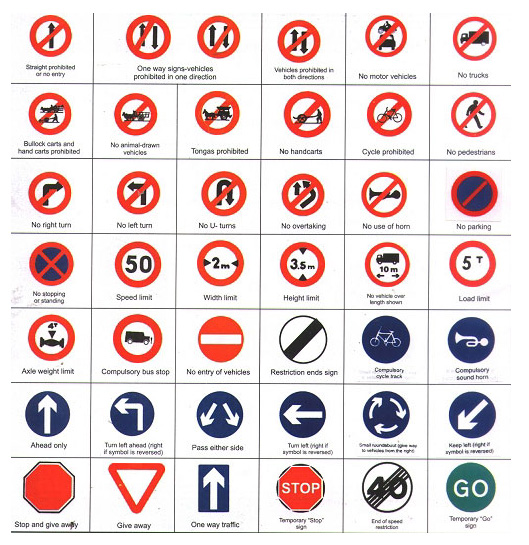 Ask your own questions, comment, vote and do more
This is a premium community which requires a one-time joining fee of £9.99.

Note that access to this community is automatically granted for FREE when our Oral Driving Test Course is purchased.
226 members 90 topics 347 posts
11 Comments