Oral Driving Test Mauritius
Helping you pass your oral test through our practice questions and discussion forum
Join Community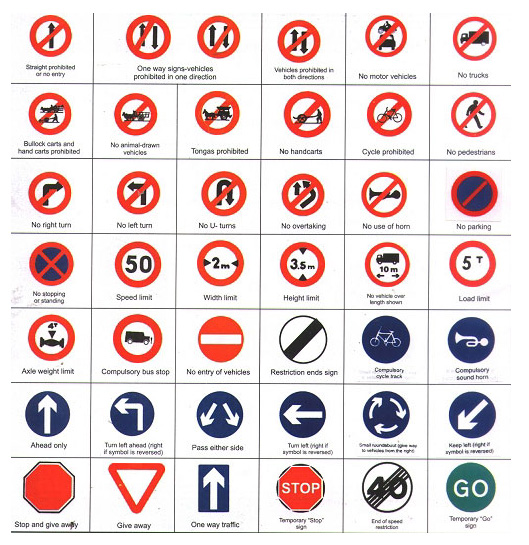 227 members
104 topics
347 posts
Automatic or Manual transmission car?
I have been taking driving lesson for the past 3 months in a manual car..after 3 months i still make alot of mistakes while driving..its so discouraging. I want to have the license once for all....Do you think i have to change from manual to automatic driving school..
plz advice me................thx
Personally I prefer manual over automatic, it took me 2 months to learn and I passed with flying colours after just 12 weeks. If you are making mistakes then there is something wrong with your teacher or the car you are learning in. Like others have said if you pass using an automatic car then you will not be legally allowed to drive a manual in future.
It may not be necessary for Mauritius but say you go abroad you may encounter problems. Look at the pros and cons of each before taking a decision.
Yes I think you better try Automatic you will surely develop your road sense quicker than driving a manual transmission car as in an automatic car you will do less manoeuvres rather than manual car.
Hmm what kinds of mistakes you commit while driving? If you opt for an automatic transmission, you'll get a licence valid only for automatic transmission, but if you passed your test you will get your licence valid for both automatic and transmission.
I'd really advice you to learn more, because if you are still committing mistakes while driving, means you're omitting lots of important points while driving. You really need to learn more.
You probably need to change driving instructor if you feel you're not learning as much as you should.
Although manual transmission is harder to learn, I'd advise you to stick to it because you'll then be able to drive either manual or automatic car later on.
In my opinion, it's all the way better to have a driving test in a manual transmission car.
If you take the test with an automatic one, then you will not be able to drive a manual car.
But if you take the test with a manual one, then you can drive any transmission of car available.
Better ask your instructor.
Learn it the hard way, so tomorrow will be easier to deal with.
I am quite certain that in Mauritius you can take the driving test only with a manual transmission car. But these days they are amending all laws so I may have missed something. So, better check it out.
If the manual transmission is a nightmare for you, go with automatic. Yes you can.
I've always thought automatic transmission should have rendered the manual gearbox obsolete in cars. Manual transmission is more appropriate for bulldozers and heavy trucks.