Driving Test Mauritius
Helping you pass your driving test through our practice questions and discussion forum
Join Community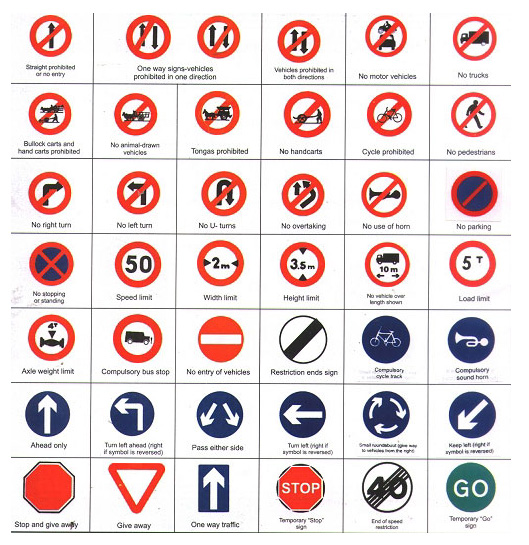 245 members
106 topics
347 posts
Launch of the Oral Driving Test Simulator in Beta Mode
For those who want to better prepare for the oral test, we have finally released an app on Clever Dodo where you can test your knowledge of the Highway Code. Here's the link to a test you can take:
Taster Set is for those who want a sneak peak at how it works, therefore anonymous access is allowed. You get 10 questions to play with.
For the Mock Driving Test, you will have to be a member of Clever Dodo to get access to it. So either your logins on CleverDodo.com or Facebook Login will work. You get 40 questions and have 30 seconds to answer each.
At the end of the test, your results are automatically calculated. For registered members, you will be able to track your progress afterwards. If a question requires 2 answers and you select all 4 answers, only the first 2 selections will be considered as your submitted answers. In a future release, you won't be able to select more than you're supposed to.
A French version will come soon btw.
If you have any feedback, please let me know. You can either leave a comment here or on Yashvinblogs.com.
Update July 2019
We have changed the way the quiz works which you will find in the oral test course page but are keeping the original description above for historical purposes.
3
Hi gices!
I believe you doing a wonderful job here by providing a platform to allow people to practice before taking their oral test. I've got my oral test this coming monday.
I managed to get all the answers right after a couple of times trying on the Taster set but I believed there's 2 errors though 1 is minor.
1. You giving the right answer as 7yrs for the question " when does a car need to go for its first fitness test" but I believe it should be 3 yrs. I had a look in the highway code book new edition 2012 by vinod bungsy but unfortunately it doesn't give any info about fitness. Could you pls confirm that the right answer is indeed 7yrs?
I believe the compulsory roundabout sign is in inverse direction but its no big deal.
Thanks mate
1
The first fitness test is when your car is 7 years old. This information has been cross checked with the NTA's website although I cannot remember the exact link right now.
I am aware of the roundabout sign being anti-clockwise and that's because I've used traffic signs from Europe where they drive on the right hand side. I'll update the signs on the next release.
I'd advise you to do the actual mock test as well (40 questions with 30 seconds to answer each) to make sure you're well prepared for your Oral test.
HI, test very nice, Can you also puut mechanic for Bus and lorry also.
1
We will do it and will let you know :)
Next phase we'll probably be adding a French version of the test. and increasing the number of questions in the bank. After that's done, then we'll tackle the oral mechanic. Slowly but surely, eh!
I AM A QUALIFIED TUTOR FOR DRIVING INSTRUCTORS COURSE - I CAN HELP FROM APPLICATION UP TO OBTAINING PERMIT - TRAINEE INSTRUCTOR SHOULD HAVE AT LEAST 5 YEARS CLEAN RECORD VALID LICENCE TO DRIVE P/CARS .
THOSE INTERESTED CAN EMAIL ME ON [email removed]
or phone me [phone number removed]
SEE YOU
The taster set didn't work for me! Once i reached the 8th question and i clicked next, the whole set of question started again!
That's strange! What browser are you using?
Well it did worked the second time !
The answers to questions wrongly answered would be great after the test is complete.