Oral Driving Test - Practice Questions
This course gives you all the information you need about the Highway Code to pass your oral driving test. You will have 30 days full access to over 400 questions & answers spread across 6 quizzes to simulate the real test.
Join Community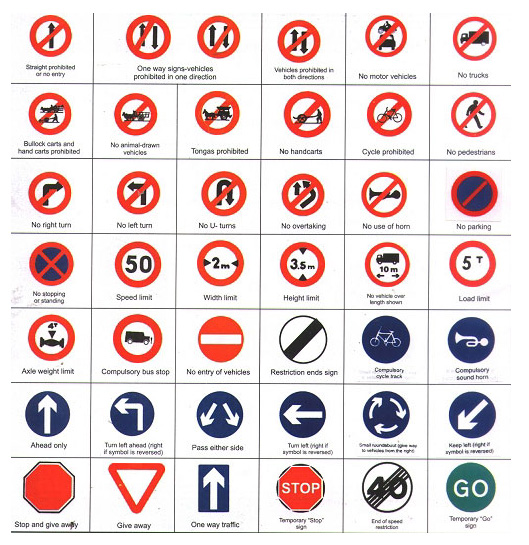 229 members
110 topics
347 posts
What Happens During the Oral Test
The oral test in Mauritius is also known as the audio visual test as you are shown the questions on a computer screen at the exam centre and the questions are also read out through a loudspeaker in the room. A fee of Rs500 currently applies if you're taking the test to drive motorcars only and once that's paid, you're given an appointment to assess your understanding of the Highway Code at the Traffic Branch in Les Casernes, Port-Louis. For motorcycle/autocycle licences, you are exempted from paying the fee.
During the exam, you're given 40 multiple choice questions but the first 5 are sample questions and do not carry any points. They are only included to ease you in the test, that is, to make you feel more comfortable and less nervous about the procedure. If you get 29 questions right out of the remaining 35, you will pass. For those who fail, you'll have to book another appointment to resit the test.
Although the oral test is said to be computerised, you will need to mark your answers on a sheet of paper rather than entering them on the computer system itself. It is also worth noting you're allocated 20 minutes for the test and that's divided into 30 seconds interval for each question shown. You will not get the chance to go back to a previous question, so you'll have to mark an answer before your 30 seconds are up.
For those applying for a provisional driving licence for autocycle or motorcycle, you will need to complete the audio visual test before the licence is issued to you. However those applying for a motorcar licence only will get the provisional licence straight away but you will be treated as a learner driver who still needs to pass his oral test before going on the practical one.
Preparation is the key to passing, therefore you are advised to learn the traffic signs well and understand properly the markings of the road and rules of driving as well as hand signals and other gestures by drivers and the police.